Shop
Gaming PCs & Laptops
ZOTAC ZBOX MAGNUS ONE ECM53060C Barebone Mini PC | Intel Core i5-10400 | GeForce RTX 3060 12GB GDDR6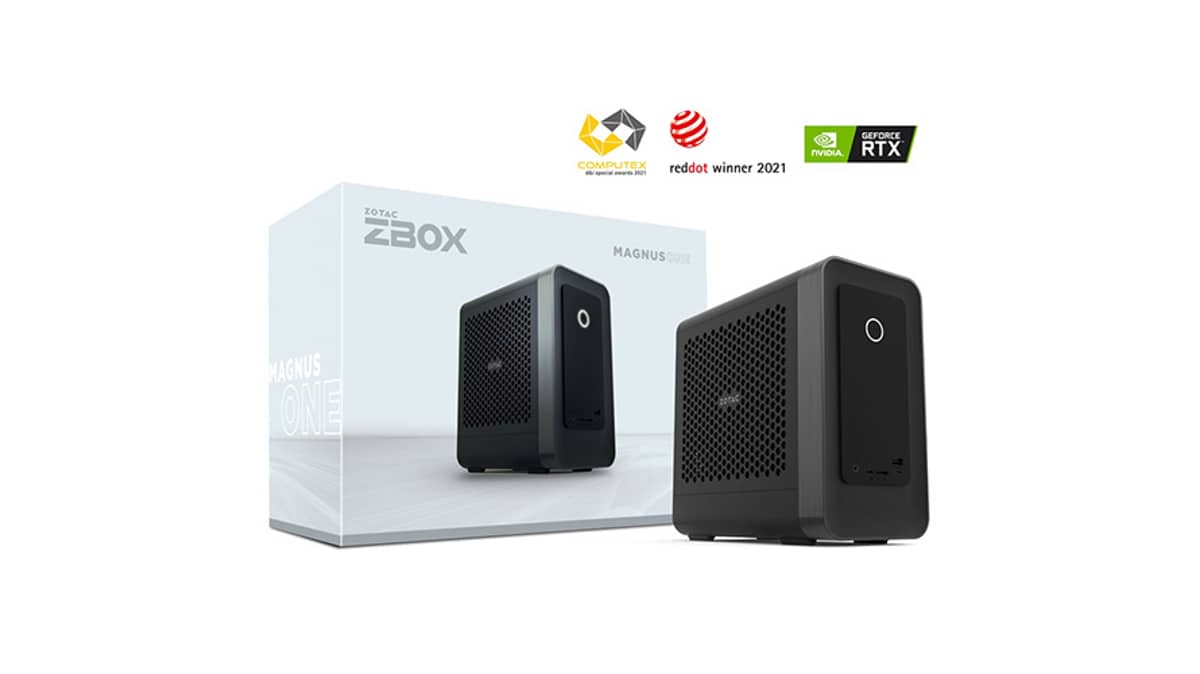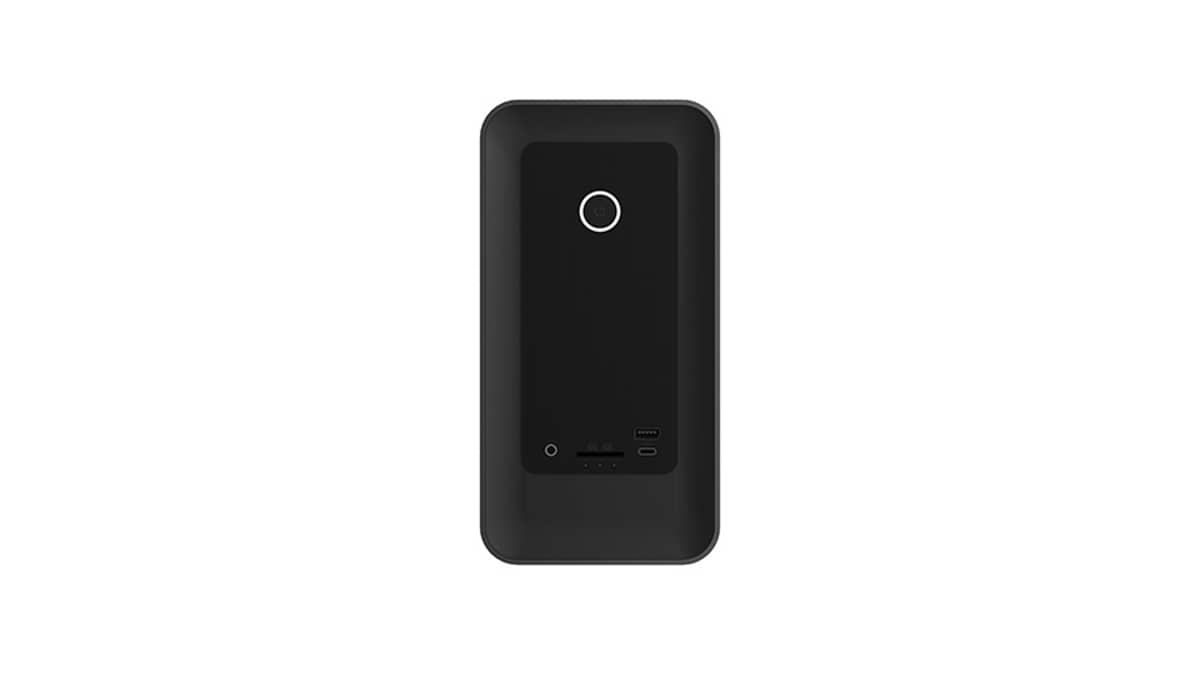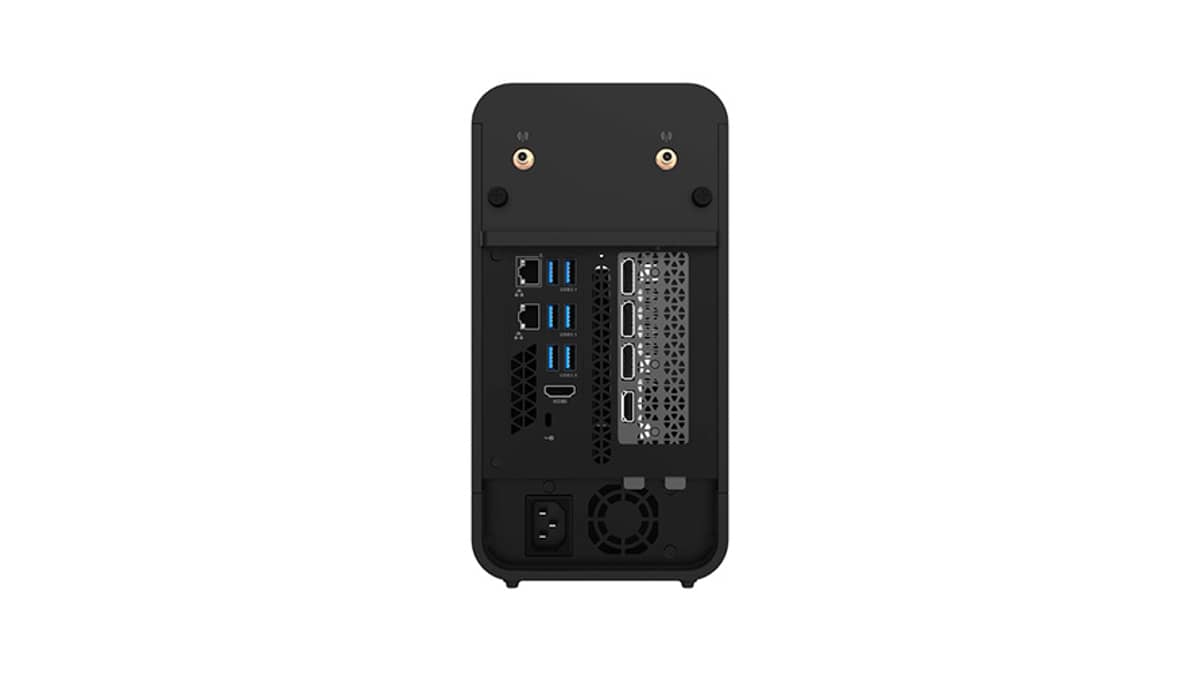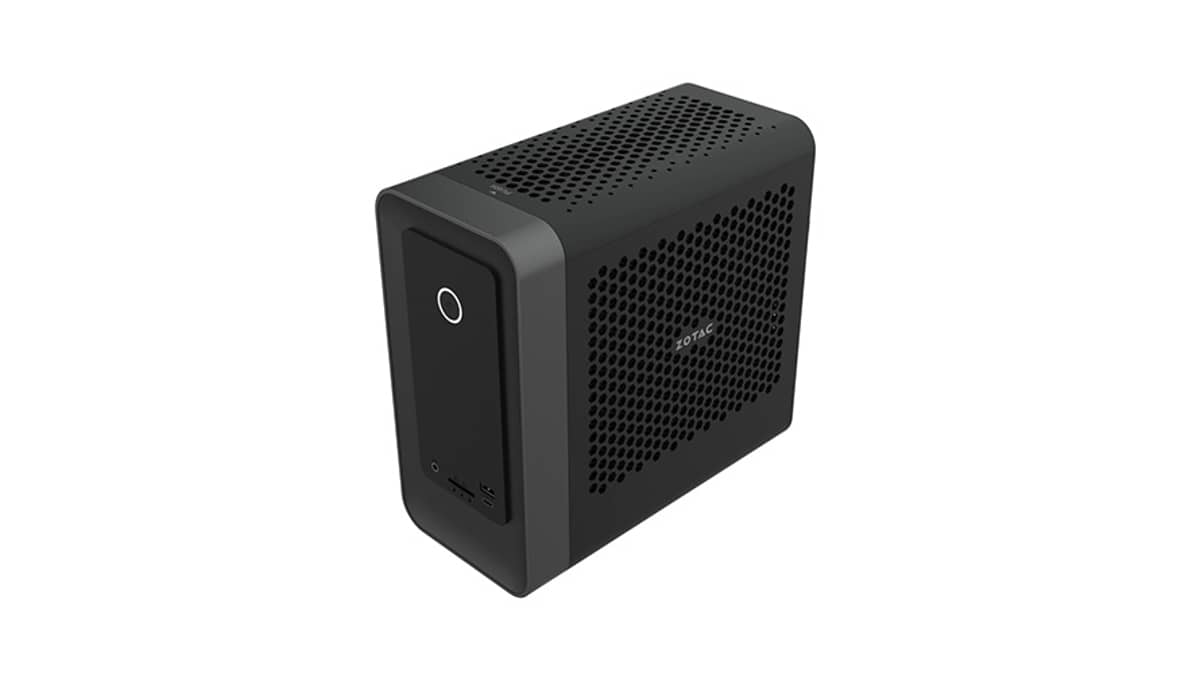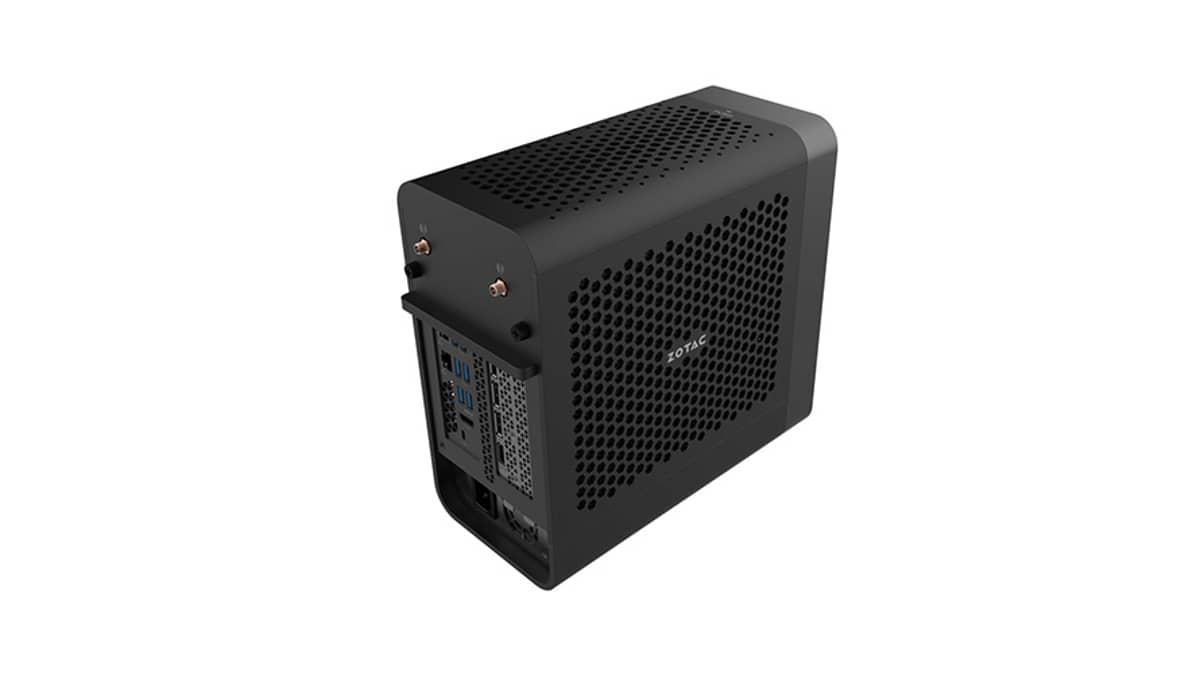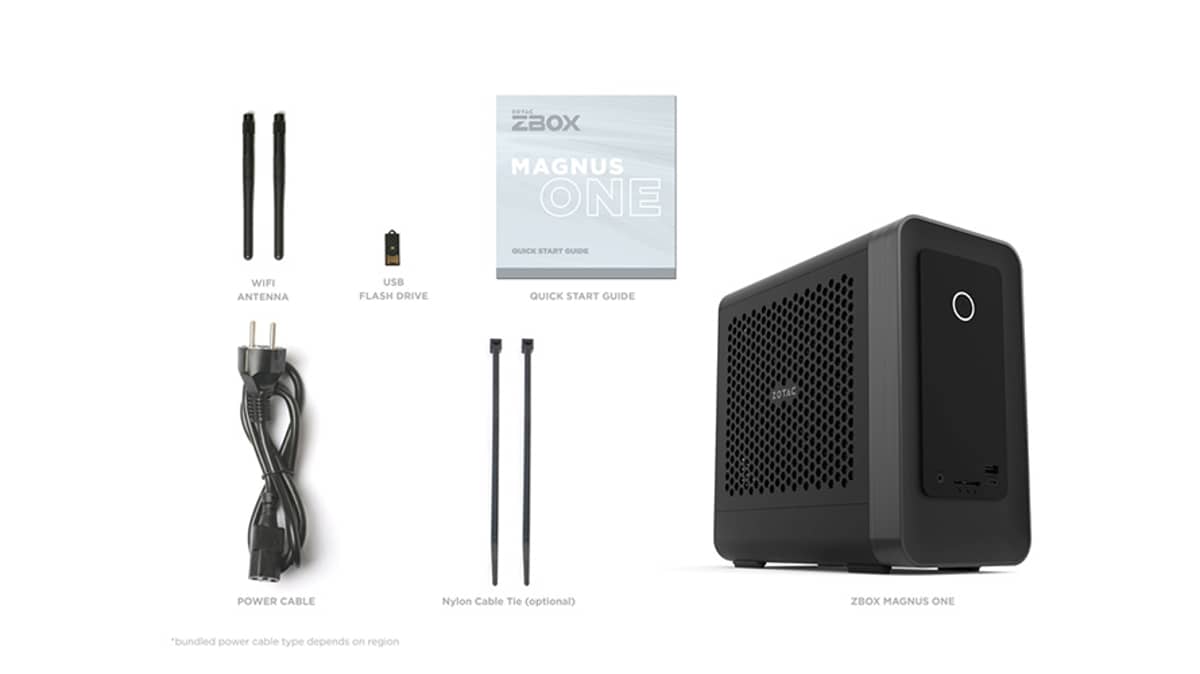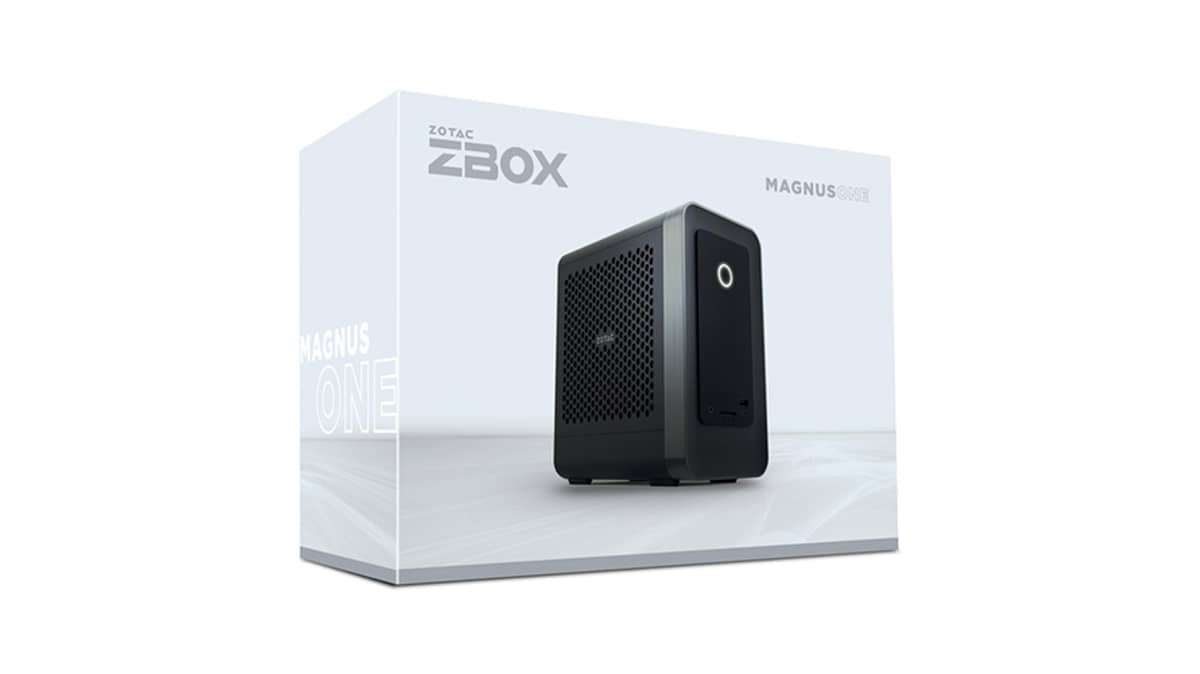 ZOTAC ZBOX MAGNUS ONE ECM53060C Barebone Mini PC | Intel Core i5-10400 | GeForce RTX 3060 12GB GDDR6
Delivery
Deliver to
Estimated delivery
Loading ....
Free Delivery
Absolutely Free Shipping when you spend over
300SAR
Cash on Delivery
Available for this product.
"Only Riyadh"
Description
Specifications
Empower everything in one incredibly powerful, versatile Mini PC. MAGNUS ONE boasts the ultimate performance in an all-new and compact design. It is the first Mini PC taking advantage of the ZOTAC GAMING GeForce RTX™ 3060 graphics card for high-fidelity ray-traced graphics and cutting-edge AI features with DLSS. Paired with a 10th Gen Intel® Core™ i5 processor, upgradable memory and storage support, full-range connectivity options with Killer networking, MAGNUS ONE has the do-it-all capability to deliver the best experience for daily tasks, gaming, entertainment, content creation and business.
- 8.3 liter compact chassis

- 10th Gen Intel Core i5 processor

- ZOTAC GAMING GeForce RTX 3060 12GB GDDR6

- Up to 64GB DDR4-2666 memory support

- 1 x HDMI 2.1, 3 x DisplayPort 1.4a, 1 x HDMI 1.4 (integrated)

- 4 x USB 3.1 GEN2, 4 x USB 3.0 (1 Type-C)

- Killer WiFi, Gigabit and 2.5Gbps Ethernet

- 500W 80+ Platinum power supply

- Creator Ready / 4K Ready / Gaming Ready / VR Ready

- 3 years standard warranty + 2 years after registration
Free Returns
Get free returns on eligible items
Free Delivery
Absolutely Free Shipping when you spend over 300 SAR
LOVE YOU TOO!
8 out of 10 gamers using La3eb would recommend us to their friends
YOU'RE OUR STARS!
Our gamers community rate us above 4.4 on App Store & Google Play