AR
Search games, gears and more ...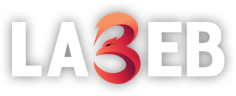 Shop online PC Accessories
Computer Accessories Online
Gaming Setup Accessories When it comes to gaming accessories, you can never go wrong with Razer, a multinational technology company. Whether you choose to elevate your game experience with a Razer keyboard or you want to achieve preciseness with the help of a Razer mouse, this brand covers a wide range of accessories that you can prefer. Razer Viper gaming mouse is a perfect example of this kind of peripheral devices that can take your gaming experience to the next level. You can complement it with a Razer Blackwidow keyboard to get a sense of professional gaming gear. If you are looking to purchase similar accessories such as Razer Deathadder Elite, visit La3eb.com game store now to benefit from exclusive prices. In addition, you can choose to make a purchase with many flexible payment options including MasterCard, Visa, Mada, Maroof, and PayPal. If you want to purchase these accessories as a gift but do not know what to get for sure, you can buy a Gold Razer gift card to enable your friends to get what they want, when they want it. La3eb also has the latest Razer Ornata Chroma gaming keyboard with Arabic layout, which is among the most popular computer accessories of 2020 The Best Computer Accessories at La3eb.com All the gaming fans dream about building their own PC from scratch to get the performance and stylish PC accessories they want. Being aware of this passion, La3eb.com offers a range of PC setup accessories that are perfectly suitable for every budget. An RGB keyboard would be the perfect addition to such a setup with its backlit keys that can be customized to every style. Hyperx Alloy Elite RGB gaming keyboard that is offered by La3eb is an example of such keyboards with its mechanical keys. You can prefer to use it as a green RGB keyboard or a color of your choice depending on your mood. Hyperx RGB mechanical keyboard is perfect for long game sessions where one can easily be exhausted. Hyperx Alloy Elite RGB Keyboard is quite balanced in this regard as it is both comfortable and stylish in design. La3eb gaming accessories store is waiting for you with this product and many more. Computer Accessories Online Gaming laptop accessories can easily be obtained from online suppliers today, but finding a trusted product provider is still a challenge for the gaming fans of the 21st century. Fortunately, La3eb.com is at your service with all gaming accessories one may need to establish their setup. If you are looking for a place to buy computer accessories at affordable prices, La3eb is the ideal game store for your needs. Offering the best gaming setup accessories for competitive prices in Saudi Arabia and other countries, this game store lists the new gaming accessories that have just been released. Many gaming accessories brands such as Razer, AOC, BENQ, and Samsung are available for sale. You can also buy accessories PC gaming devices for your loved ones to surprise them during a certain event or on special days. The most affordable address of PC gaming accessories, La3eb, is just one click away from satisfying your gaming needs in every sense.