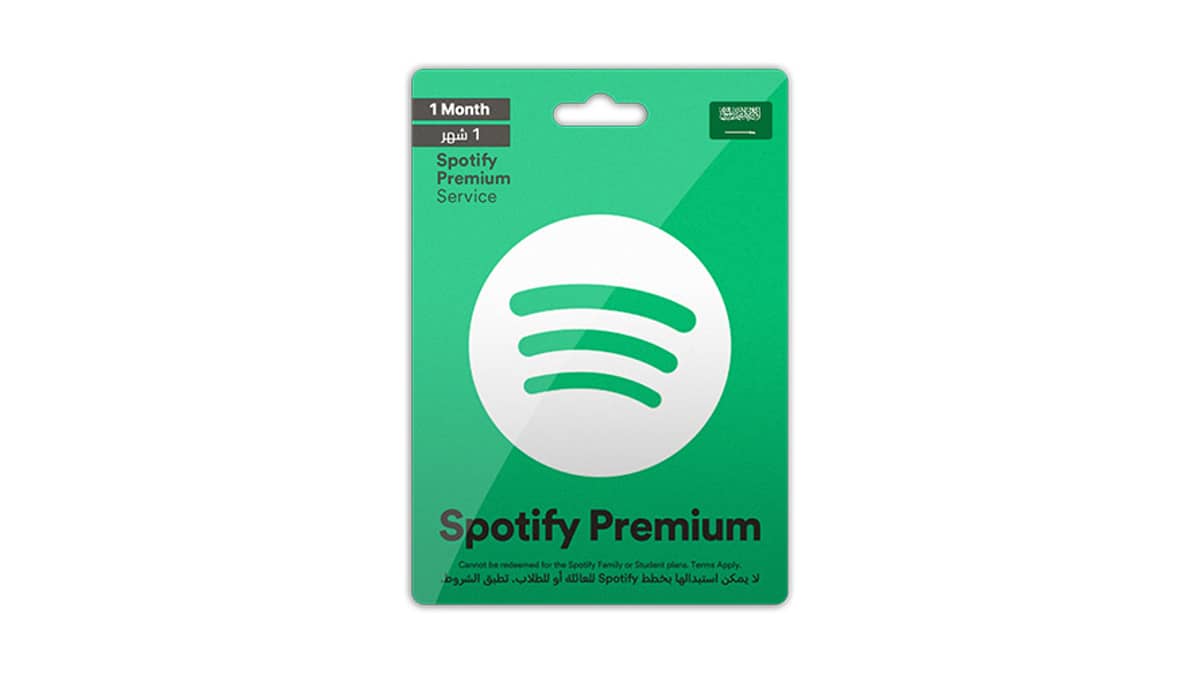 Delivery
Lightning fast delivery!
Right on your screen, via
Email
and
SMS
Description
Specifications
Got a Spotify gift card? Somebody likes you!

1) Log in to spotify.com/redeem.
2) Enter the PIN on the back of the card, or the code from your receipt.
3) Click Redeem.
4) The gift card is applied to your subscription payments starting on your next payment date.
5) Your payments continue normally after the full gift card amount is spent.
Free Returns
Get free returns on eligible items
Free Delivery
Absolutely Free Shipping when you spend over 300 SAR
LOVE YOU TOO!
8 out of 10 gamers using La3eb would recommend us to their friends
YOU'RE OUR STARS!
Our gamers community rate us above 4.4 on App Store & Google Play