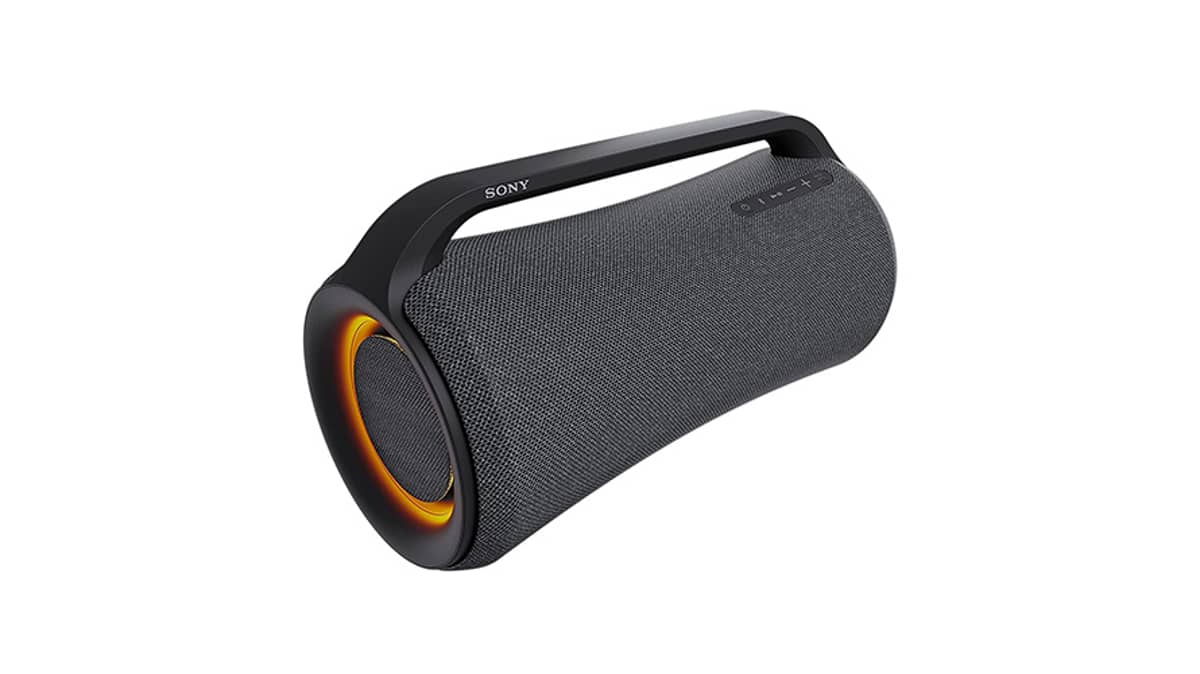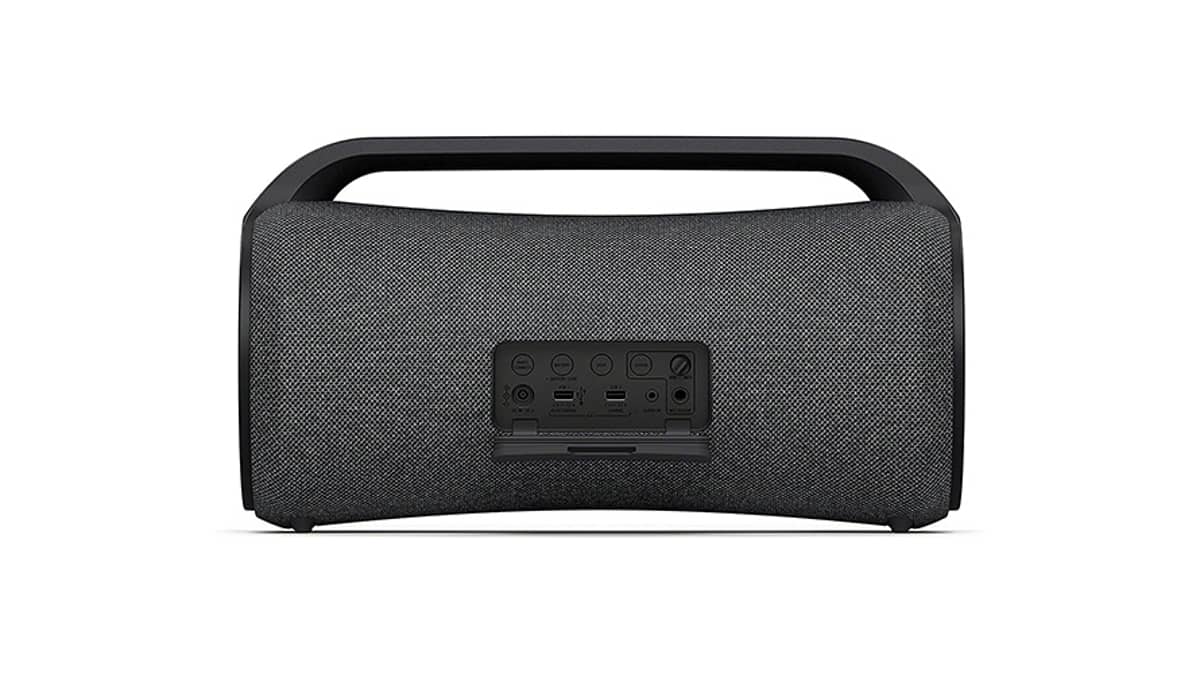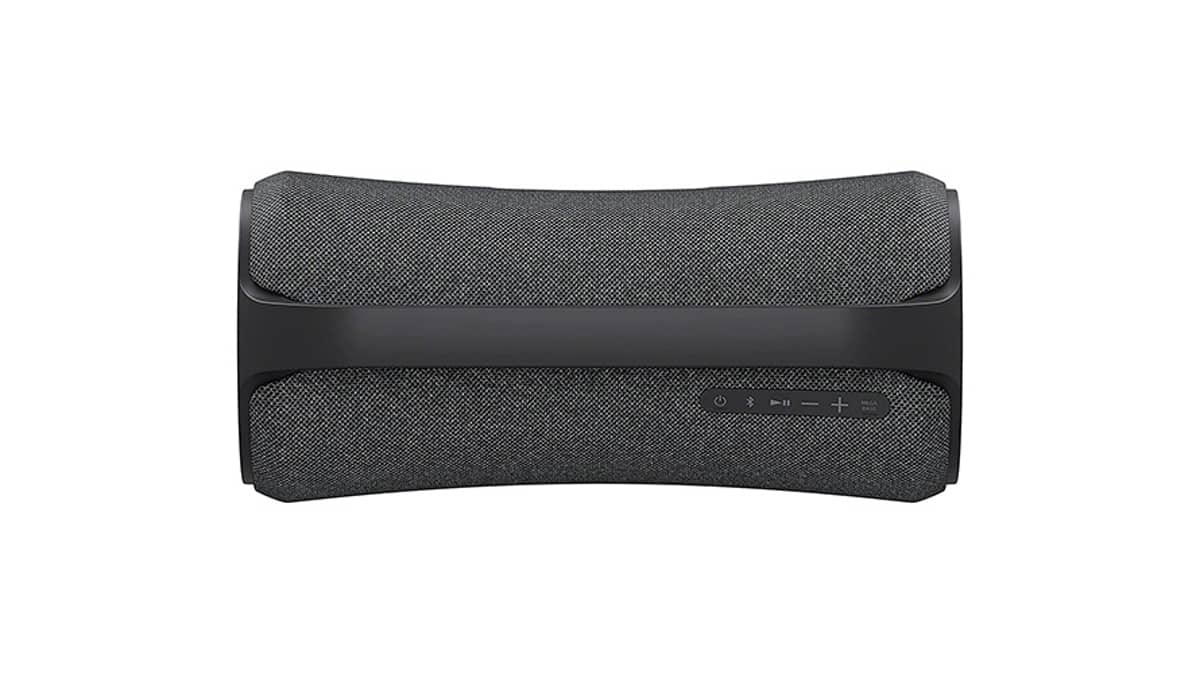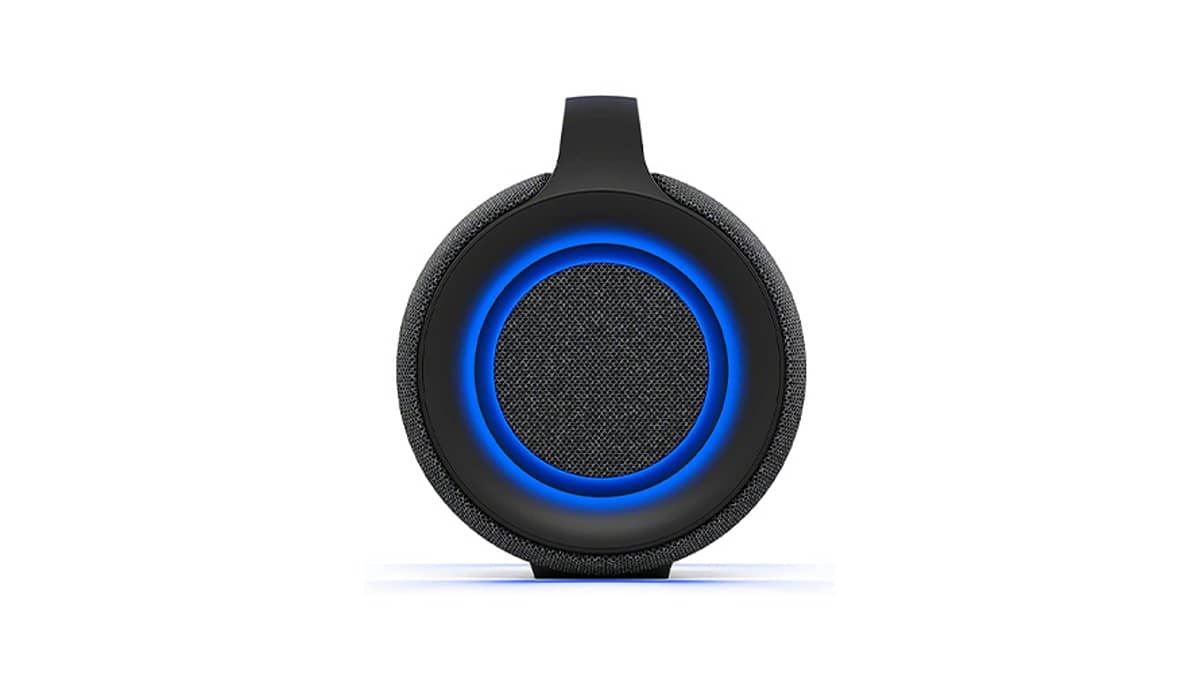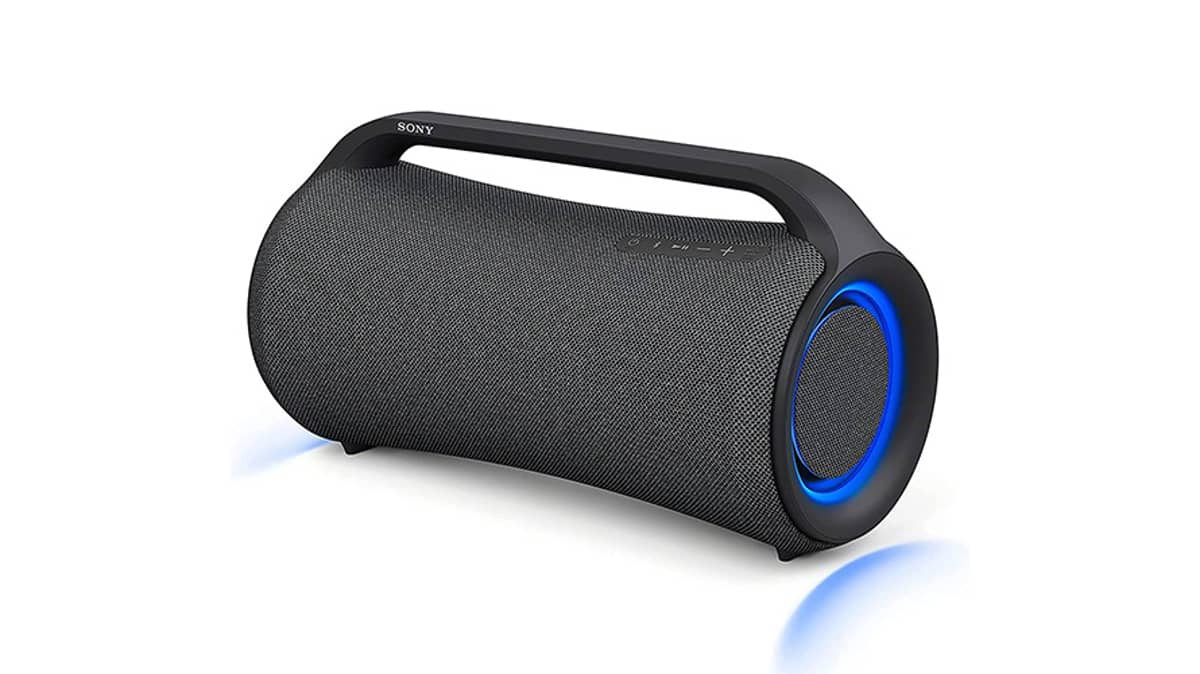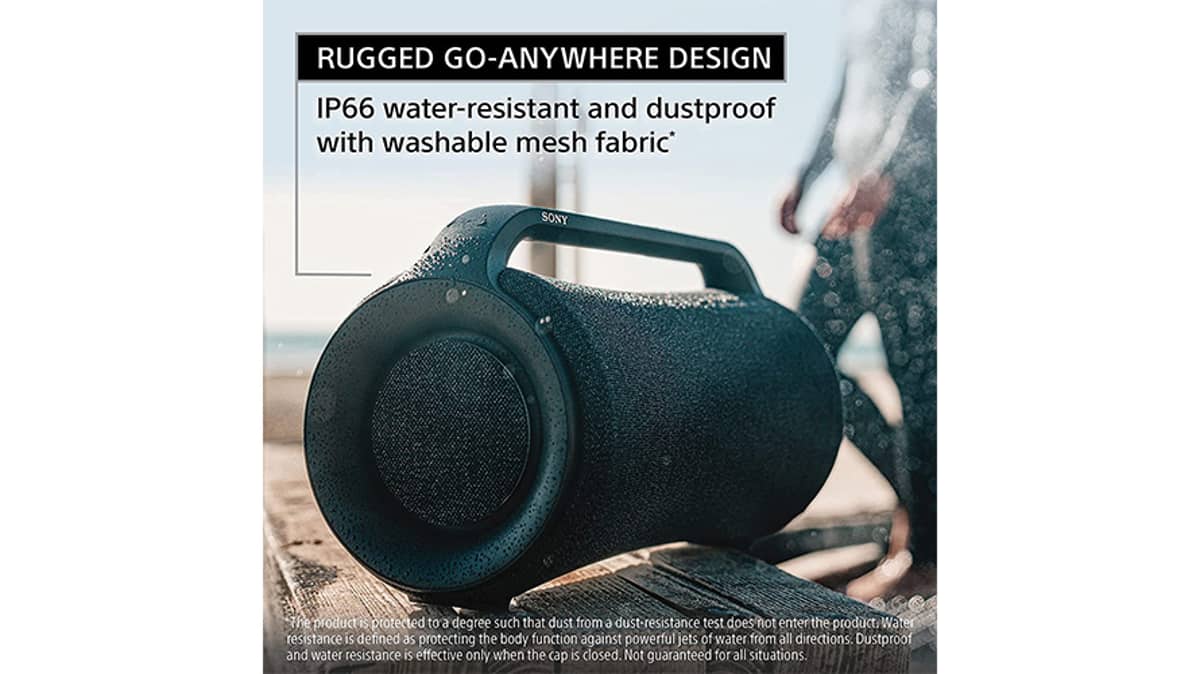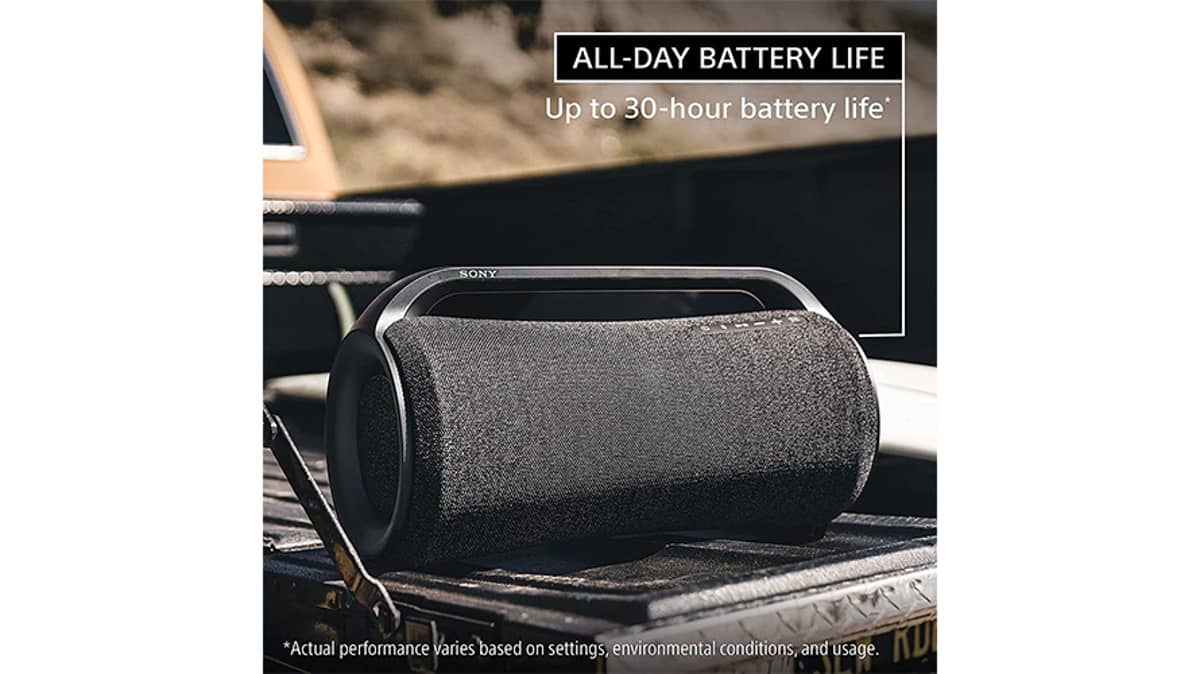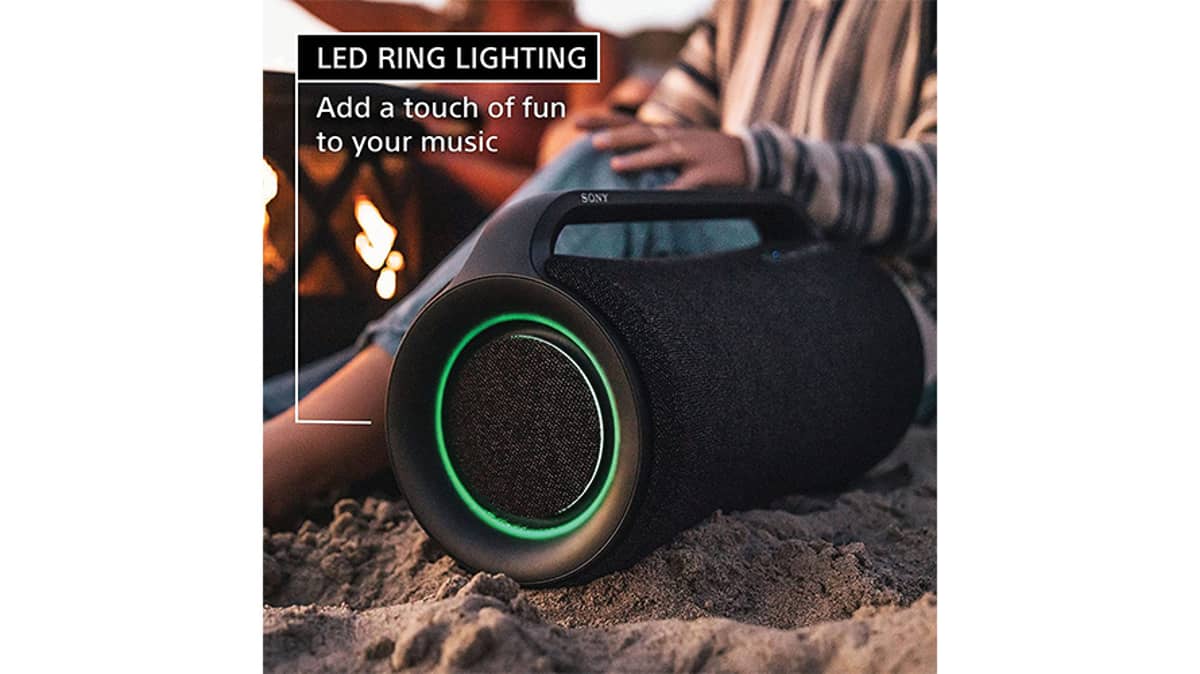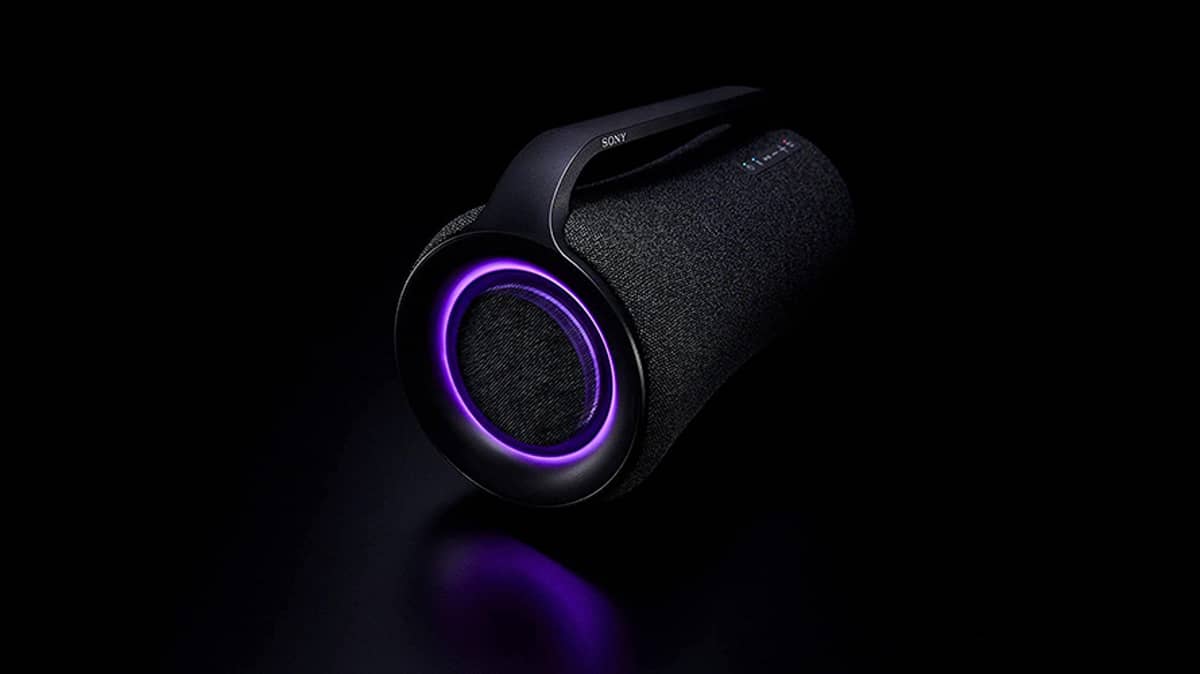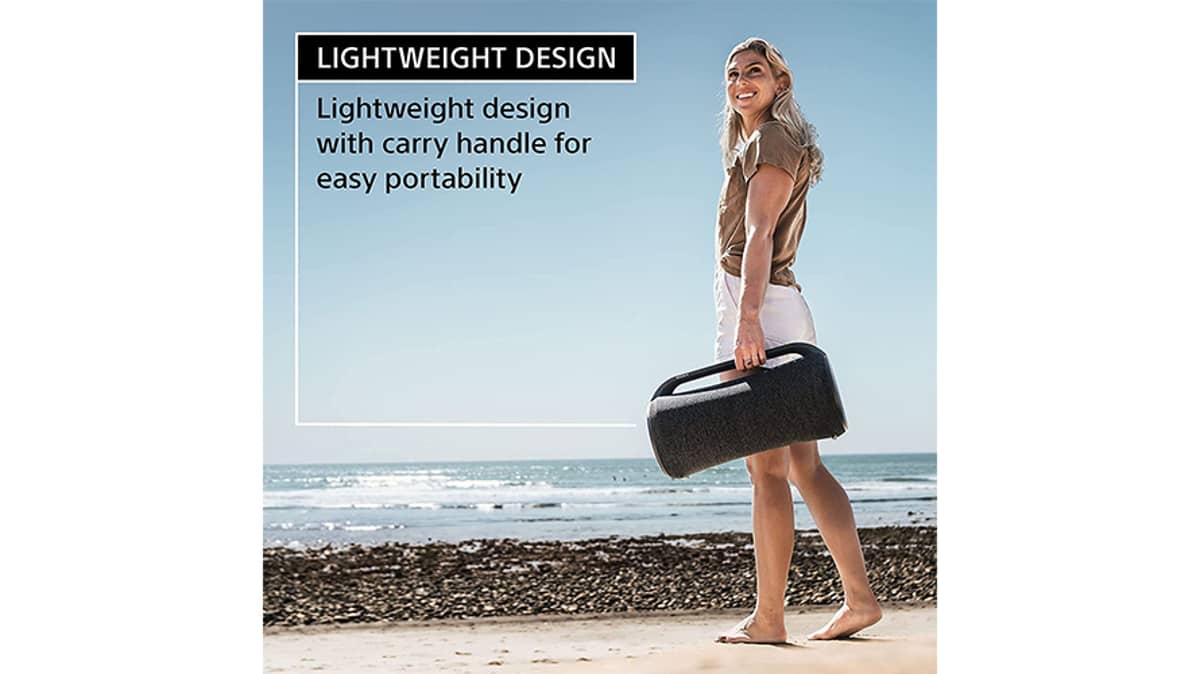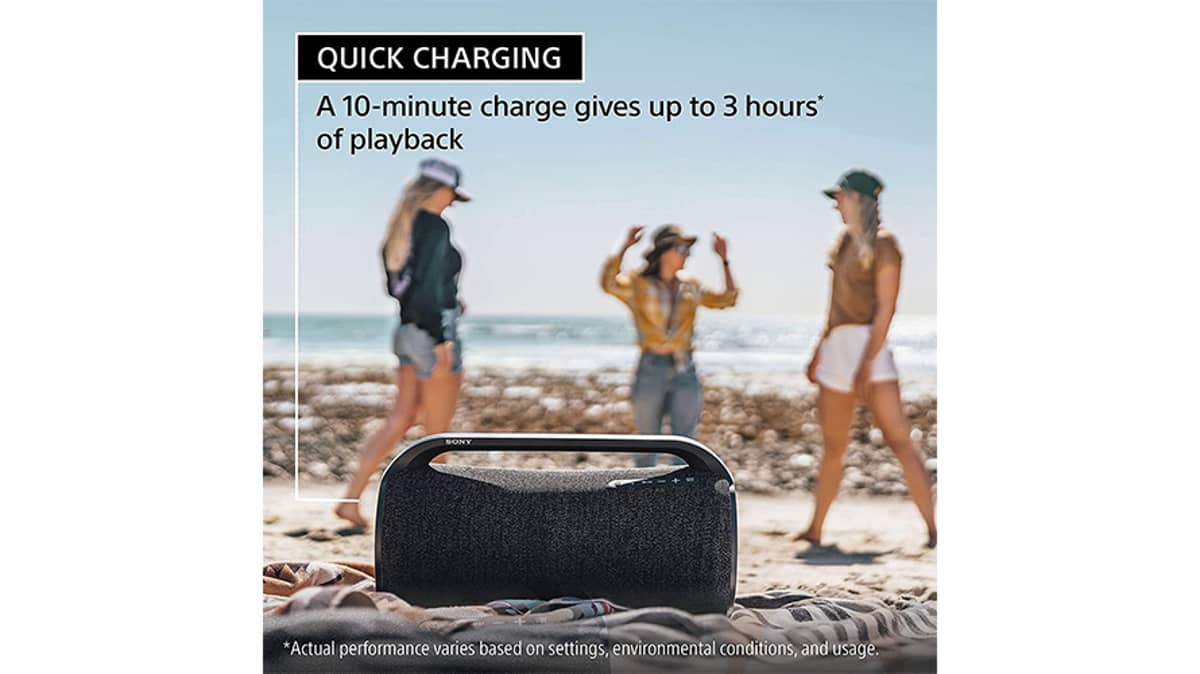 Sony XG500 X-Series Portable Wireless Speaker - Black
Only a few left in stock. Hurry up!
Delivery
Deliver to
Estimated delivery
Loading ....
Free Delivery
Absolutely Free Shipping when you spend over
300SAR
Cash on Delivery
Available for this product.
"Only Riyadh"
Description
Specifications
Sony XG500 X-Series Portable Wireless Speaker | SRS-XG500 | Black
IP66 Water resistant and Dustproof
30 hours of battery life and quick charging with Battery care mode
Handle for comfortable portability
Powerful Party Sound with Karaoke
The SRS-XG500 is perfect for taking a powerful sound outside. The combination of the X-Balanced Speaker Unit, High-efficiency Tweeter and passive radiators deliver a crisp and clear sound whether you're listening in an indoor space or outside. Plus, with a durable exterior, an IP66 Water resistant and Dustproof rating, 30 hour battery life and an easy-to-hold handle, you can take it almost wherever you want to go.
LIVE LIFE LOUD
Life should be lived at full volume. That means getting your friends together, turning up the music to full volume and dancing all night to a clear, rich sound. With our new X-Series range of speakers, you can make the most of every single moment, power parties you'll remember forever, and always live your life out loud.
Powerful Party Sound anywhere
You've got to go wherever the party takes you. That means that you need a speaker that can deliver a big sound wherever you go. With the XG500, you'll take a Powerful Party Sound with you and with built-in lighting you can take a little atmosphere too.
Take the party outside
With IP66 Water resistant1 and Dustproof2 rating this speaker is ready for just about anything. That means that you can listen by the pool, at the park or even at the beach.
Party for longer than ever
With a huge 30 hours of battery when fully charged, the XG500 speaker will play and play, so you can keep on partying without worrying about the tunes suddenly stopping.
Charge up in a hurry
If you find yourself a little short of time, don't worry. Quick charging will give you 3 hours3 of play on just a 10-minunte charge.
A handy handle for easy portability
Want to listen on the move? No problem. With a comfortable handle, the XG500 is made for taking with you wherever you want to.
X-Balanced Speaker Unit
The innovative X-Balanced Speaker Unit has a non-circular diaphragm with more area than conventional speakers. That means that you'll get a richer, clearer sound, no matter what style of music you're listening to.
Sound worth sharing
The technology in the XG500 works in harmony for a better sound quality. The X-Balanced Speaker Unit gives deep, punchy bass and vocal clarity even with loud sound. A High-efficiency Tweeter provides crisp and spacious sound for high-frequencies. Passive radiators optimize to reproduce clear bass sound. Put it all together and you get a great sound worth sharing with your friends.
Give the bass a boost
MEGA BASS allows you to really dial up the bass. So if you're listening to something with a beat, you'll get a deep and punchy bass sound.
Let there be light
An all-new ambient illumination lighting produces modern and subtle lighting that's perfect for parties or for everyday use. You can select a variety of different lighting patterns from the Sony | Music Center app.
Connection :
BLUETOOTH® compatible
Party Connect
Plug in and play
2 USB Charging Ports
Free Returns
Get free returns on eligible items
Free Delivery
Absolutely Free Shipping when you spend over 300 SAR
LOVE YOU TOO!
8 out of 10 gamers using La3eb would recommend us to their friends
YOU'RE OUR STARS!
Our gamers community rate us above 4.4 on App Store & Google Play