AR
Search games, gears and more ...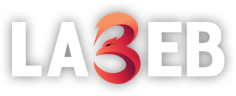 Sony BRAVIA TV A8H | 55" | OLED | 4K Ultra HD | High Dynamic Range (HDR) | Smart TV (Android TV)
Buy this product and win!
IN GOOD HANDS
Get free returns on eligible items
FREE SHIPPING
Absolutely Free Shipping when you spend 100SAR+
LOVE YOU TOO!
8 out of 10 gamers using La3eb would recommend us to their friends
YOU'RE OUR STARS!
Our gamers community rate us above 4.4 on App Store & Google Play
Screen Resolution

4K (3840 X 2160)
All rights reserved. The rating icon is a registered trademark of the Entertainment Software Association. All other trademarks and trade names are the properties of their respective owners.