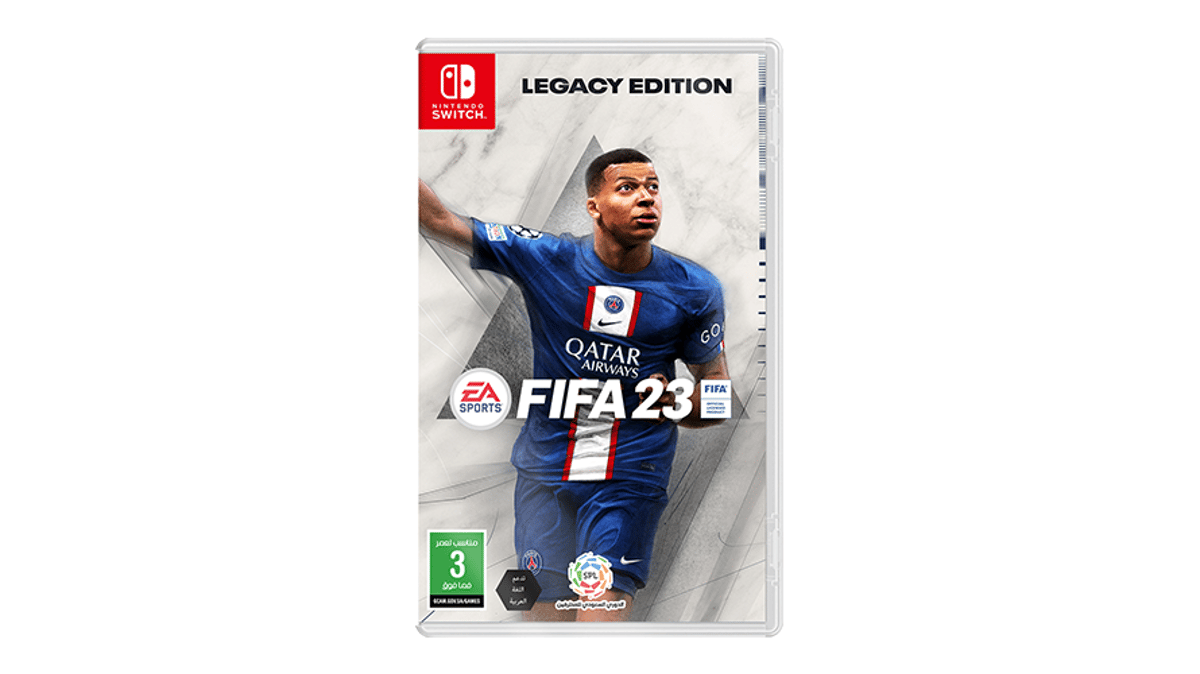 FIFA 23 - Nintendo Switch™
Only a few left in stock. Hurry up!
Delivery
Deliver to
Estimated delivery
Loading ....
Cash on Delivery
Available for this product.
"Only Riyadh"
Description
Specifications
Delivery
EA SPORTS FIFA 23 – Nintendo Switch
Release Date: 30 September 2022
brings even more of the action and realism of football to the pitch in The World's Game. Play the biggest tournaments in football with both the men's and women's FIFA World Cup tournaments coming to FIFA 23 during the season, play as women's club teams for the first time ever, plus enjoy cross-play features that make it easier to play against friends.
Enjoy a new way to play and build your dream squad in FIFA Ultimate Team with FUT Moments and a revamped Chemistry system, or live out your football dreams in Career Mode as you define your personality as a player and manage as some of football's most famous names.
Developer
Electronic Arts Inc
Free Returns
Get free returns on eligible items
Free Delivery
Absolutely Free Shipping when you spend over 300 SAR
LOVE YOU TOO!
8 out of 10 gamers using La3eb would recommend us to their friends
YOU'RE OUR STARS!
Our gamers community rate us above 4.4 on App Store & Google Play