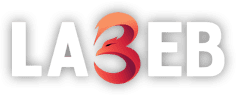 ابحث عن المنتجات أو العلامات التجارية
شاشة قيمنق اسوس 43 بوصة 4K | AMD | 144 Hz | ROG STRIX
متوفر في المخزون
0.0تقييمات
التوصيل
توصيل مجاني
شحن مجاني كامل عند الطلب بمبلغ (100 ريال)
ROG STRIX XG43UQ
ROG Strix XG43UQ HDMI 2.1 Gaming Monitor — 43-inch 4K UHD (3840 x 2160), 144 Hz, 1ms MPRT, HDMI® 2.1, AMD FreeSync™ Premium Pro technology, Display Stream Compression (DSC), Extreme Low Motion Blur (ELMB) Sync, DisplayHDR™ 1000, DCI-P3 90%, Shadow Boost, Remote Control
43ʺ 4K UHD (3840 x 2160) DSC gaming monitor with 144 Hz refresh rate for super-smooth gaming visuals
Two HDMI® 2.1 ports enable mind-blowing native 4K 120 Hz gaming on the latest consoles without chroma subsampling
FreeSync™ Premium Pro offers smooth HDR visuals at the highest settings while maintaining low latency
ASUS Extreme Low Motion Blur Sync (ELMB Sync) technology enables ELMB together with variable refresh rate technology simultaneously to eliminate ghosting and tearing for super-sharp, high-frame rate gaming
High Dynamic Range (HDR) technology with DisplayHDR™ 1000 certification and professional-grade 90% DCI-P3 color gamut ensures exceptional contrast and color performance
Matte anti-glare panel reduces distracting reflections and glare to improve the viewing experience when gaming or watching movies
WORLD'S FIRST 43-INCH HDMI 2.1 GAMING MONITOR
ROG Strix XG43UQ is the world's first 43 inch HDMI® 2.1 gaming monitor, delivering 4K UHD visuals and a 1 ms moving picture response time (MPRT) for superfast gaming on a big screen. Featuring Display Stream Compression (DSC) and AMD FreeSync™ Premium Pro technology, Strix XG43UQ enables supersmooth 4K 120 Hz gaming on the latest consoles via HDMI 2.1. Plus, a 90% DCI-P3 color gamut and DisplayHDR™ 1000 certification ensure true-to-life colors.
SUPERFAST GAMING WITH HDMI 2.1
HDMI 2.1 enables mind-blowing gaming experience on the latest consoles, providing gamers with native 4K UHD visuals at astounding refresh rates of up to 120 Hz without chroma subsampling.
GOING BIG WITH NEXT-GEN GAMEPLAY
It gets even better on PC, with up to 4K 144 Hz visuals when powered by the latest graphics cards. DSC technology supports 4K UHD visuals via a single DisplayPort 1.4 connection by compressing and decompressing each frame on the fly, with no loss in image quality.
ULTRAFAST 144HZ REFRESH RATE AND 1MS MPRT
From fast-paced first-person shooters to real-time strategy, play the latest games at their highest graphics settings at a buttery-smooth 144 frames per second with near-instantaneous 1 ms moving picture response time (MPRT).
AMD FREESYNC PREMIUM PRO FOR SMOOTH GAMEPLAY
Built-in FreeSync Premium Pro technology ensures that ROG Strix XG43UQ delivers supersmooth, low-latency visuals that are brighter and have better contrast. This technology uses low-latency processing for both standard and HDR content to eliminate the input lag that's typically associated with HDR content.
HIGH DYNAMIC RANGE (HDR) WITH EXCEPTIONAL COLORS
A DCI-P3 90% color gamut and outstanding color contrast ensure ROG Strix XG43UQ meets DisplayHDR 1000 certification standards. Experience true-to-life colors along with the brightest whites and darkest black hues.
IN-GAME ENHANCEMENTS
ASUS DYNAMIC
SHADOW BOOST
EXTREME LOW MOTION
BLUR (ELMB) SYNC
GAMEVISUAL
GAMEPLUS
EYE-CARE SOLUTIONS
ULTRA-LOW BLUE LIGHT
FLICKER-FREE
استرجاع مجاني
احصل على اسرجاع مجاني على العناصر المؤهلة
توصيل مجاني
على قيمة الطلبات بـ 100 ريال أو أكثر
واحنا نحبك
 8 من أصل 10 مستخدمين يوصّون تطبيق لاعب لأصدقائهم
تقييمك يهمنا
مجتمع اللاعبين قيمنا بأعلى من 4.4 من أصل 5 نجوم في متجر قوقل بلاي والآب ستور