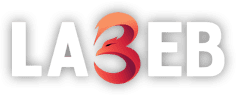 ابحث عن المنتجات أو العلامات التجارية
معالج كمبيوتر اي ام دي رايزن 5 5600G - ب6-كور - 12 سلك للمعالجة - اقصى بوست 4.4 ميجاهرتز
متوفر في المخزون
0.0تقييمات
ادفع
347ر.س
اليوم
347ر.س
لمدة 3 أشهر
التوصيل
توصيل مجاني
شحن مجاني كامل عند الطلب بمبلغ (100 ريال)
AMD Ryzen™ 5 5600G Desktop Processor (6-core/12-thread, 19MB cache, up to 4.4 GHz max boost) with Radeon™ Graphics
Precision Boost Overdrive (PBO)
Available on all AMD Ryzen™ 5000 Series processors, Precision Boost Overdrive makes automatic overclocking possible with increased clockspeed and power limits at the touch of a button.6
Precision Boost 2
Precision Boost 2 can automatically raise processor frequencies for supercharged performance.
"Zen 3" Architecture
Power, performance and efficiency are at your fingertips due to technological innovation of the 7nm "Zen 3" core found inside AMD Ryzen 5000 Series processors.
Memory Overclocking
Get the most performance out of your AMD Ryzen PC with easily and seamlessly overclocking your system memory.7
AMD Ryzen Master
Use AMD Ryzen Master with your unlocked AMD Ryzen desktop processor to easily personalize performance.
AMD StoreMI Technology
AMD StoreMI technology is the fast and easy way to expand and accelerate the storage in a desktop by combining the speed of an SSD with the capacity of an HDD.
AMD, AMD Arrow logo and combinations thereof are trademarks of Advanced Micro Devices, Inc.


Precision Boost Overdrive requires a compatible AMD Ryzen Threadripper processor, a 3rd Gen AMD Ryzen desktop processor, or a Ryzen 5000 Series desktop processor and a motherboard compatible with one or more of these processors.


AMD 2nd Gen Ryzen processors including the Ryzen 3200G processor are not compatible with Precision Boost Overdrive.
Because Precision Boost Overdrive enables operation of the processor outside of specifications and in excess of factory settings, use of the feature invalidates the AMD product warranty and may also void warranties offered by the system manufacturer or retailer. GD-135.


Overclocking memory will void any applicable AMD product warranty, even if such overclocking is enabled via AMD hardware and/or software. This may also void warranties offered by the system manufacturer or retailer or motherboard vendor.


Users assume all risks and liabilities that may arise out of overclocking memory, including, without limitation, failure of or damage to RAM/hardware, reduced system performance and/or data loss, corruption or vulnerability
استرجاع مجاني
احصل على اسرجاع مجاني على العناصر المؤهلة
توصيل مجاني
على قيمة الطلبات بـ 100 ريال أو أكثر
واحنا نحبك
 8 من أصل 10 مستخدمين يوصّون تطبيق لاعب لأصدقائهم
تقييمك يهمنا
مجتمع اللاعبين قيمنا بأعلى من 4.4 من أصل 5 نجوم في متجر قوقل بلاي والآب ستور